Honouring our former partners
The love for a horse is just as complicated as the love for another human being…if you never love a horse, you will never understand. – Author Unknown.
This pages honours our retired and deceased horses, all of whom have left their hoofprints at Coveside and in our hearts.
Jody
Deceased 2010
Gender: Mare
Color: Chesnut
Breed: Thoroughbred
Jody was Jackie's hunter and equitation superstar during her teenage riding years. She was a brave and talented horse, with whom Jackie learned many things under the tutelage of coach Jill Hamilton. Jody produced foals in her later years, and is buried here on Haddon Hill.
Spritzer (Mythical Spirit)
Deceased: 2012
Gender: Mare
Color: Gray
Breed: Trakhener/Quarter Horse
Spritzer was the fiery and talented dressage partner of boarder Dianne MacDonald. Until her last year or two, she could be counted on to offer up fireworks if the mood overtook her. She loved her retirement in the broodmare band, and was a loyal and respected auntie to the foals born under her watch.
Rosie
Deceased: 2012
Gender: Mare
Color: Bay
Breed: Thoroughbred
Rosie was a sweet mare who lived out her later years in company with Spritzer.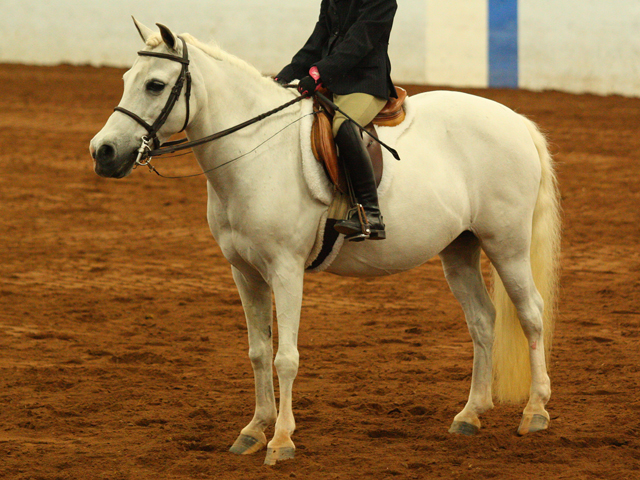 Nikki – "Nickolodeon"
Deceased: 2016
Gender: Mare
Color: Grey
Breed: Welsh Pony
You name it, Nikki did it. We thank her for bringing many children through the ranks of lead line and walk-trot. Nikki was a one of a kind pony, a bandy-legged, big-hearted bundle that everyone loved. She spent her retirement mentoring the ponies and living out her remaining years free-roaming Coveside's hills and pastures.
Oaks – "Rum Runner"
Age: 23
Gender: Gelding
Color: Bay
Breed: Hanoverian/Thoroughbred
Rum Runner is Jackie's retired jumper. He carried her to many awards and championships in Atlantic Canada, Ontario, Quebec and Florida. Jackie describes Oaks as "a friend for life and one of the reasons Coveside exists. One of the greats." He has earned the right to live out his years enjoying the fields and his friends.